No catch friends. We all want what is best for our kiddos. Here are some free tools to help you get there.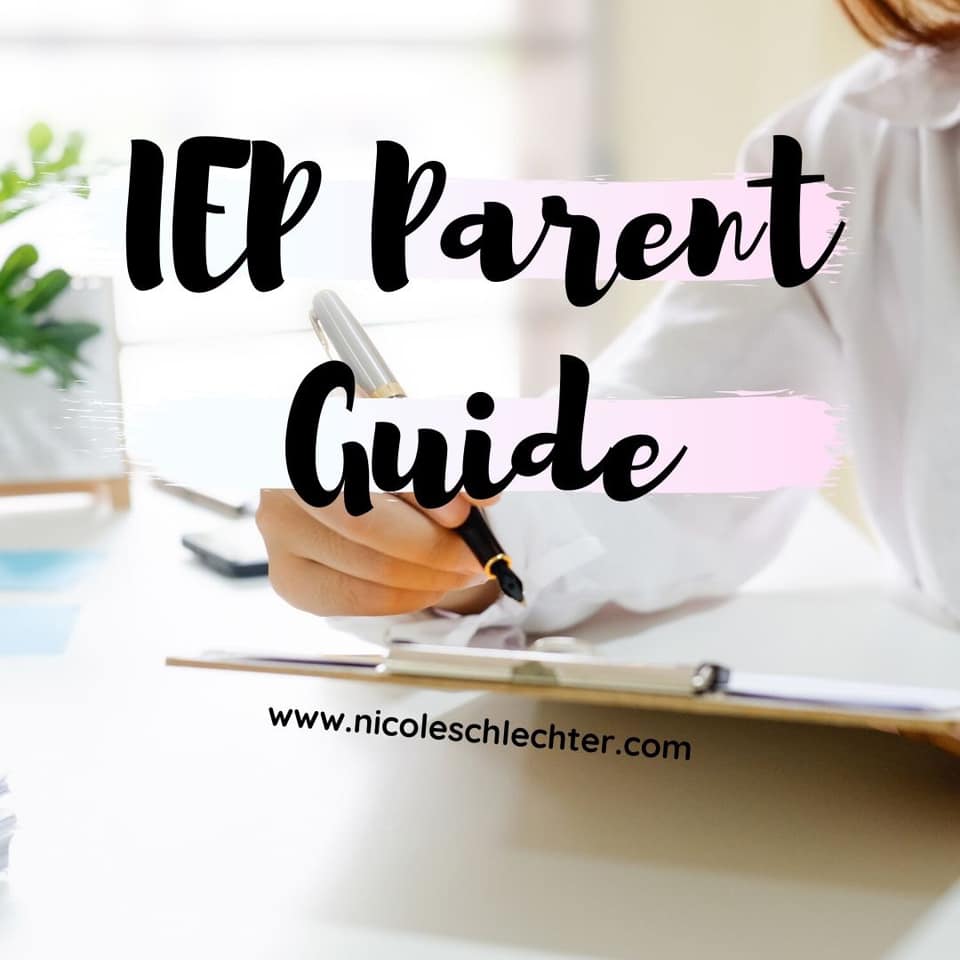 Parent Input Statement
One of THE most important parts of your child's IEP is the parent input statement and SO many times it is left blank in the IEP. 
Use this template to create a parent input statement that really draws a picture of who your child is, where they are at and where you want them to go.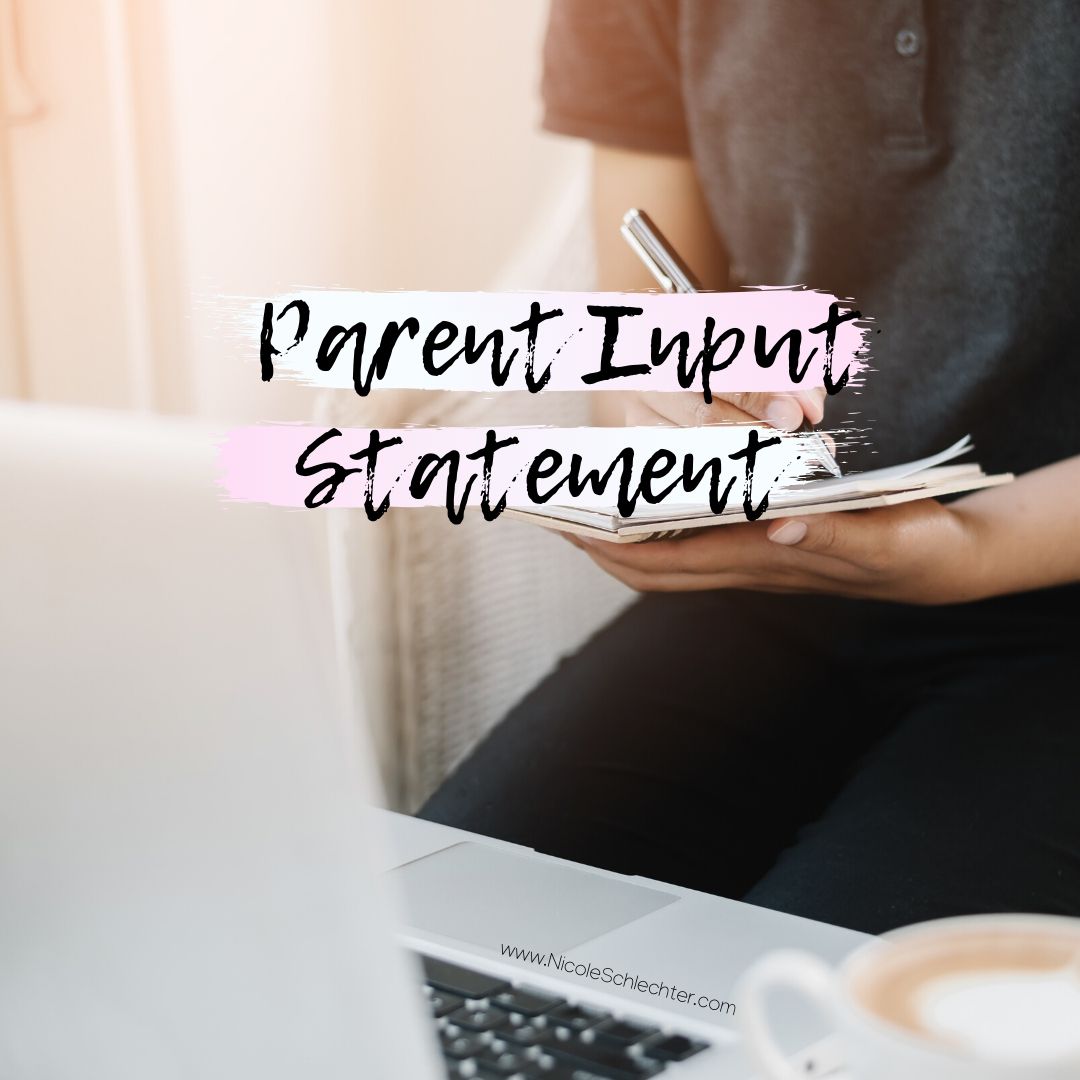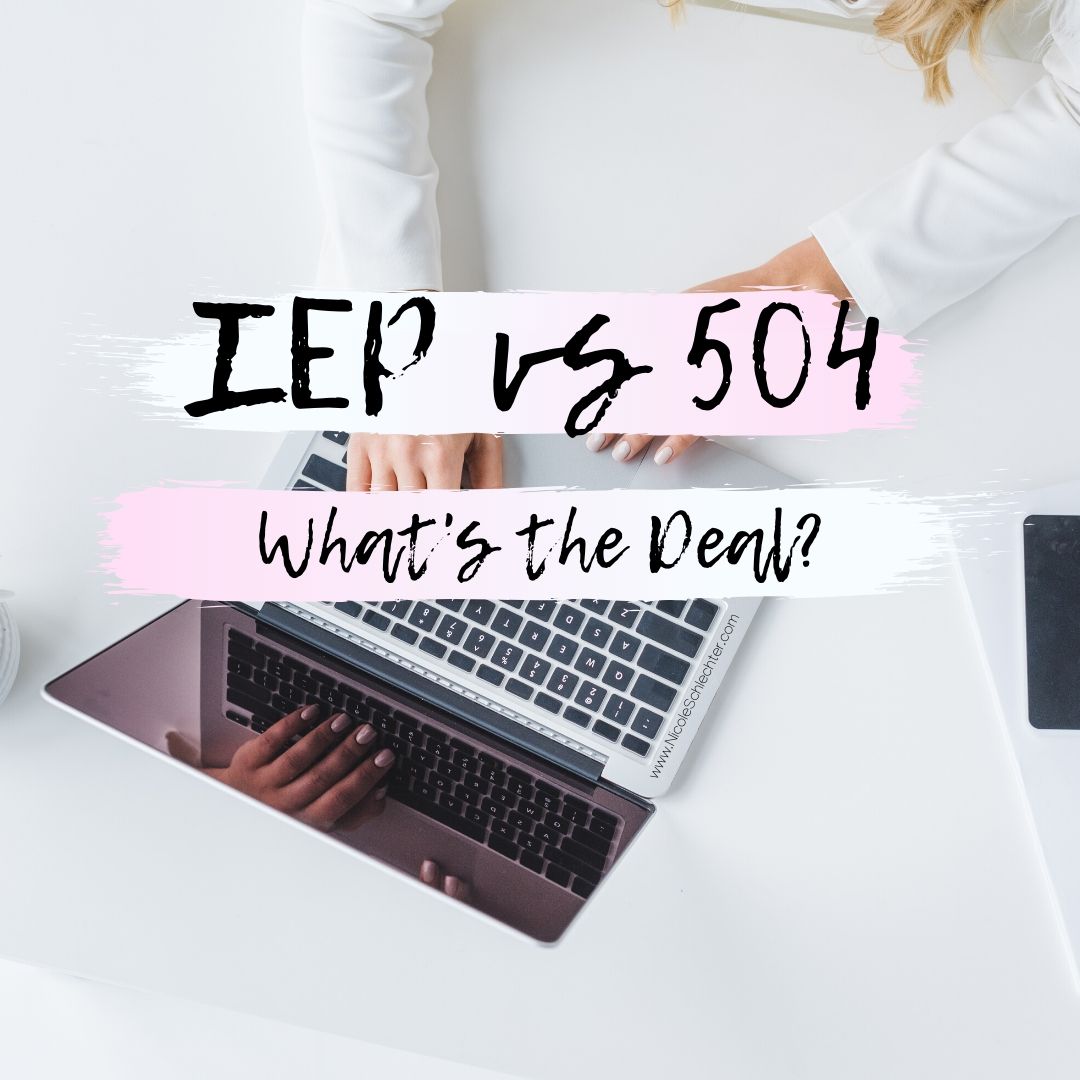 IEP vs 504 What's the Deal?
I am often asked "which is better a 504 Plan or an IEP?"  My answer always starts with "it depends." 
It's a hard question to answer, because they both serve different purposes and have their own strengths depending on your child.
Both are detailed plans, created by the school and parents, to outline how a student with a disability will learn. A 504 Plan and an IEP are both intended to protect a student with a disability to ensure that they are learning in the least restrictive environment.
What's better really depends on your child and their unique needs. Watch this free video to get a better understanding of what the differences are and which option may better support your child.