Your child is WORTHY of a better IEP.
Finally a proven step-by-step method for less stress and more progress at school.
What if you could eliminate the IEP overwhelm…
And get everything your child needs…
without a fight?
If you are an IEP parent and you're ready to walk into your next IEP meeting feeling like the actual EXPERT on your child, come join me at the IEP Parent Academy!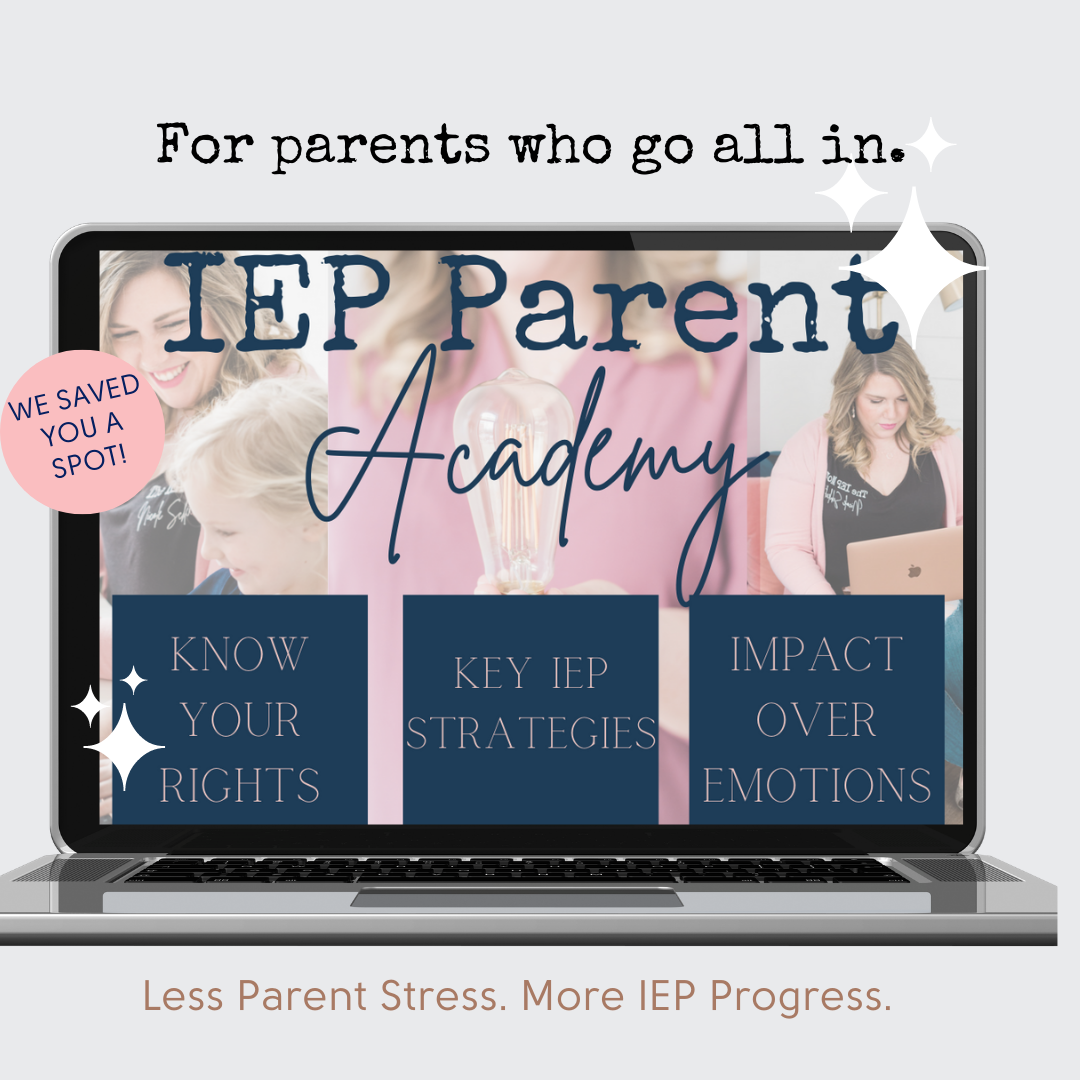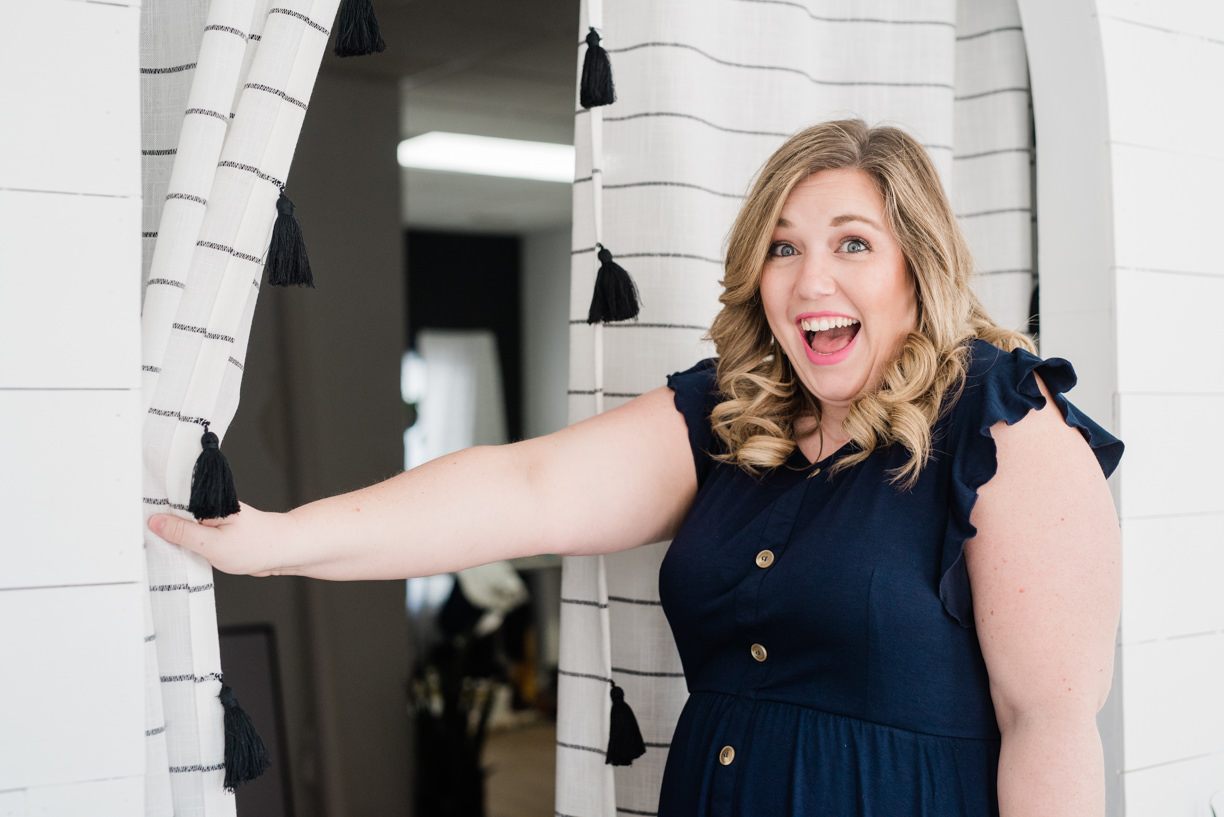 Introducing
IEP Parent Academy
In a perfect world, your IEP team does all the explaining, but often enough, they aren't special education parents and they can't possibly understand how overwhelming it all is from your side of the IEP table. They sit in IEP meetings every single week, so it's easy to skip over stuff that is just second nature to them. The IEP team is on a tight schedule and even when they don't mean to, it can be easy to rush through parent questions just to get to the end. In the end, you are left feeling unsure and may be bombarded with information that you just don't totally understand.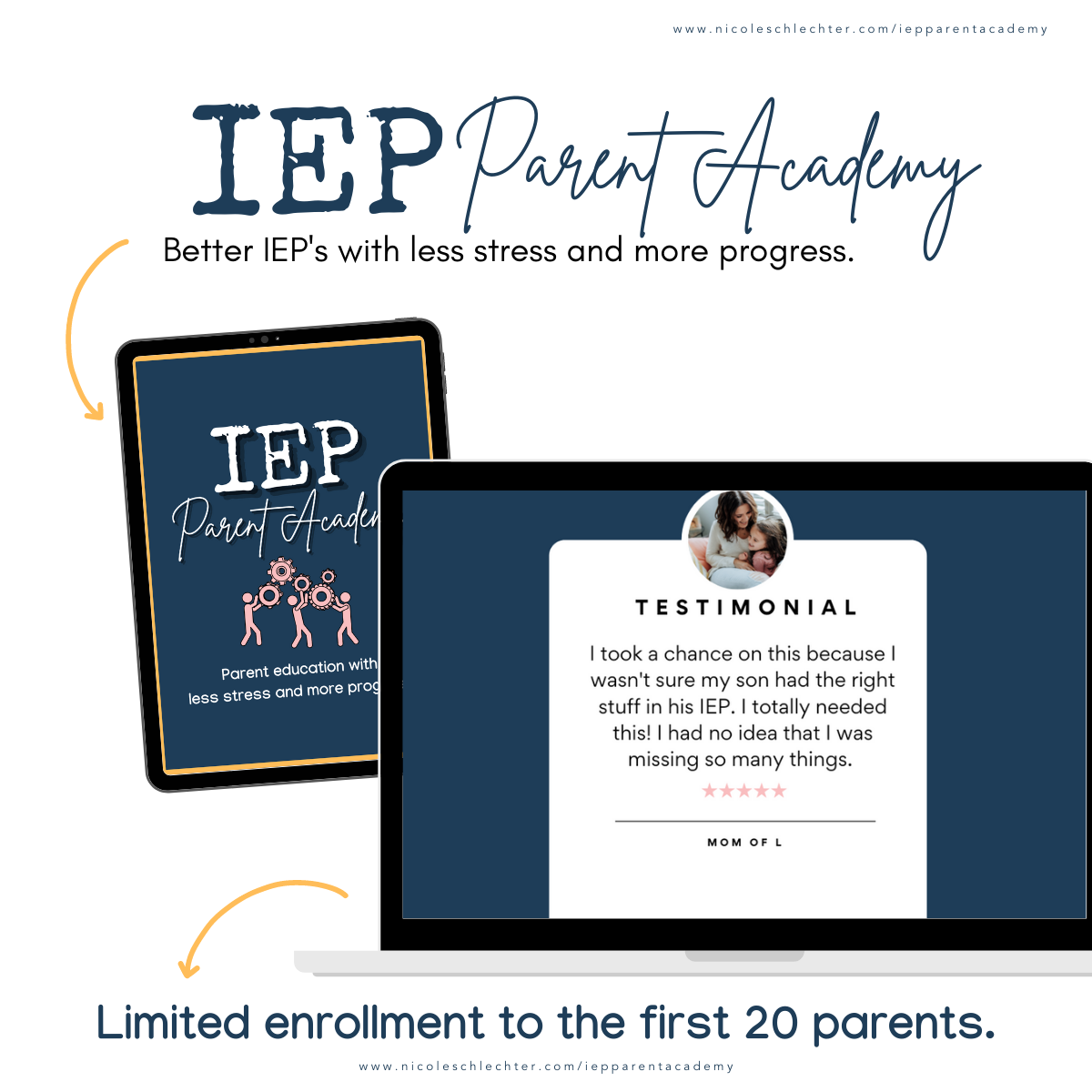 Gone are the days where you aren't sure what to say or do at the IEP table.
Gone are the days that you feel blind-sided with the topics of discussion. There is no more I don't know what is happening, I'm not sure what is next. Guys, I started this journey because I felt all of those things. I felt overwhelmed, bullied, pushed into a corner, blind sided, lost… and I am not alone. Neither are you.
As a special education parent, myself, I get it. I know how hard it is to decode all of the lingo, how confusing it can be to figure out what an annual goal should be, how they came to that goal, what service minutes are used for…. And how to know it's all appropriate for your child. I know how emotionally drained you feel after a hard meeting.
If you've ever cried in the school parking lot, raised your voice in an IEP meeting, or felt BLINDSIDED by changes being made, the IEP Parent Academy was created with you in mind. Check out what these parents had to say about the course…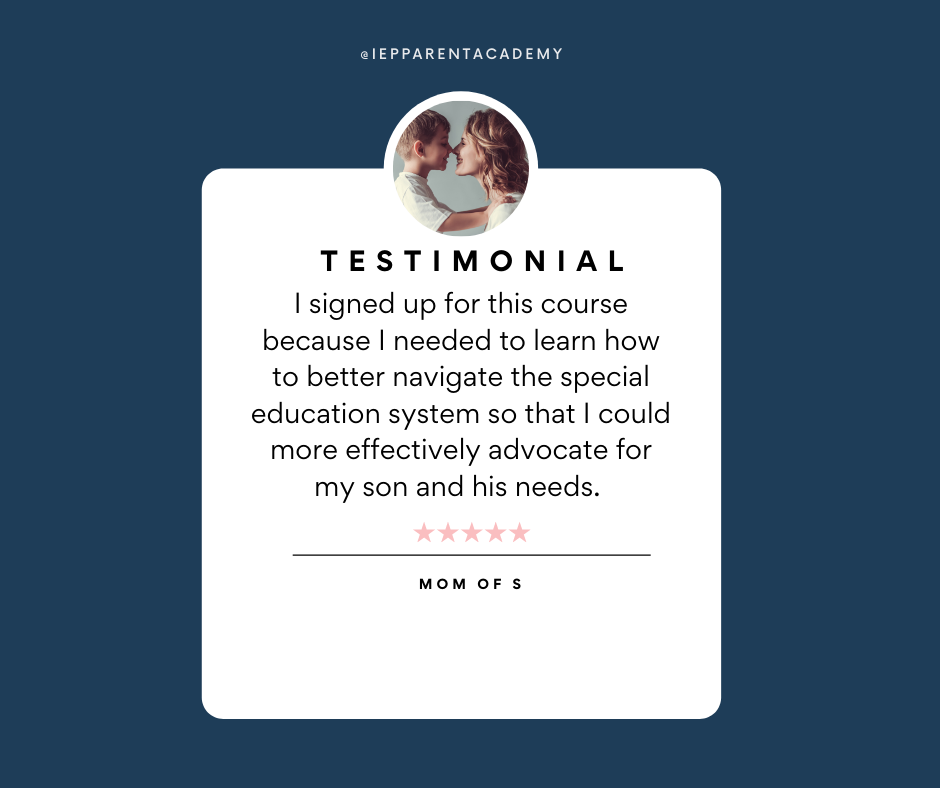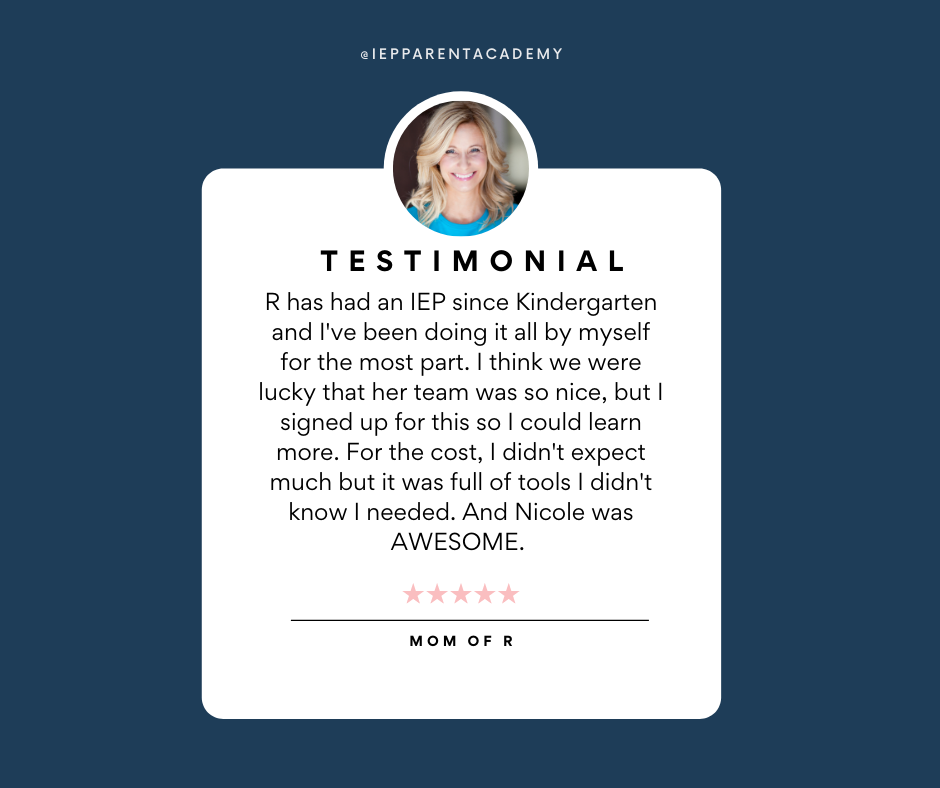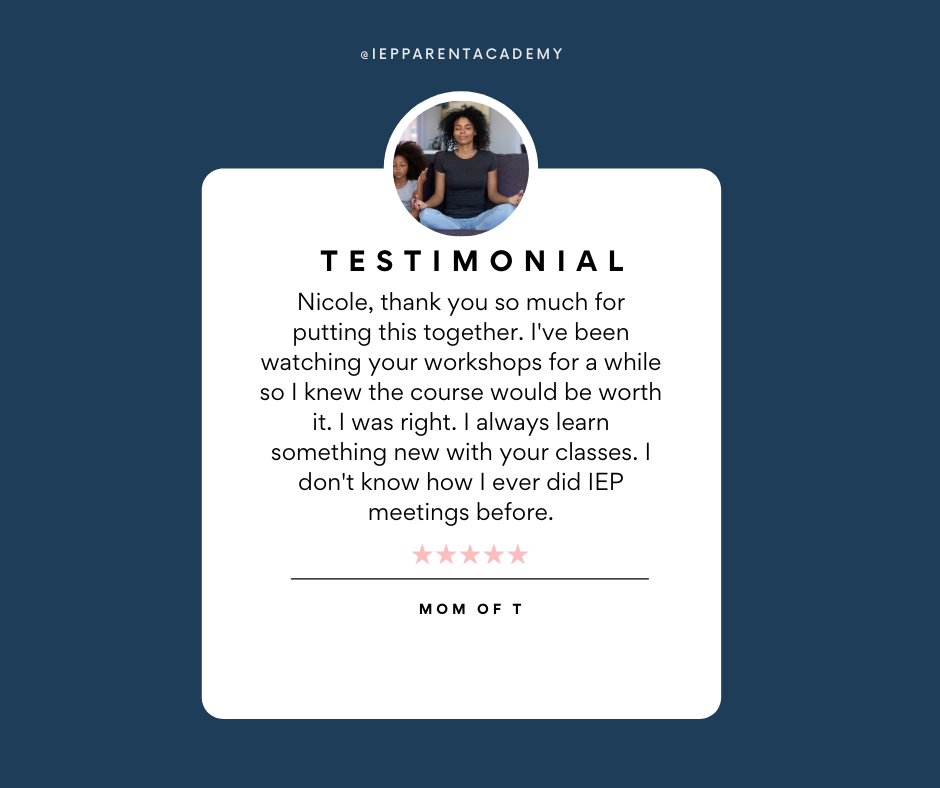 IEP Parent Academy is for you if:
You know your child better than anyone else at school.

You've ever felt overwhelmed, confused, or emotional at an IEP meeting.

You've ever read your child's IEP and thought 'what does that mean?' or 'how did they come up with that strategy/accommodation/goal?'

You aren't quite ready to go full-on IEP Advocate, but you are ready to learn more.

You are done feeling like your input doesn't matter and you are READY to be an expert at your child's next IEP meeting.
In this course you will learn:

Parent rights and the IEP basics too.
If you want to make an IMPACT on your child's IEP you need to know the basics. This course outlines sections in the IEP, details them in everyday language and explains what your role is as the parent. 

Impact over Emotions.
The strategies you need to navigate when things get tough. There is nothing more frustrating that knowing your child needs something, needs a change, needs a new service or placement… and being told No. In this course you will learn your rights, but also the strategies and phrases you can use to get what your child needs while maintaining positive relationships at school. 

How to make your role as the ONLY expert on your child count.
You are the only expert on your child at the IEP table. From preschool until the end of school, you are the only consistent member on the IEP team, so your input is invaluable. I'm going to teach you what to say and how to say it in a way that protects your child, and creates the pathway for your child to reach their highest potential. 
Nicole Schlechter is the mom of 4 and a former educator. After years of working in education, Nicole changed direction to support families like hers, through special education. She supports parents of special education children who struggle with social, emotional or behavioral delays at school and home to navigate special education and challenging behavior.
As an IEP Mom for years she has experienced firsthand the challenges that face parents every day when it comes to understanding their child's needs in school and how to help them succeed socially, emotionally and academically.
Families who work with Nicole are experiencing more positive and collaborative meetings resulting in more effective and efficient IEP's or 504's. Her goal with IEP Parent Academy is to help parents become better advocates for their children.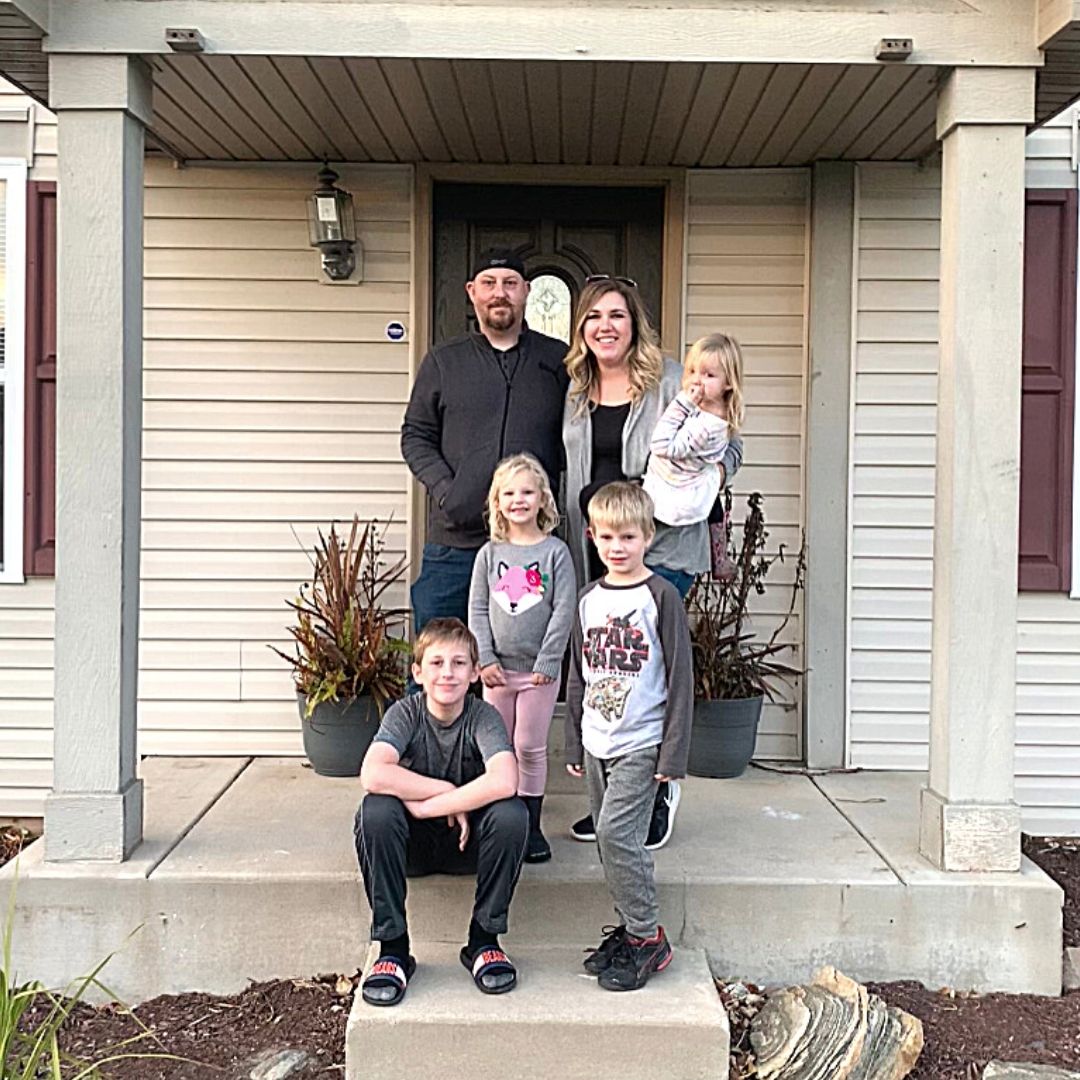 Frequently Asked Questions
How do I know if this is for me?
If you've ever sat in an IEP meeting, there is something for you in this course. If you're new to IEP's, this is EXACTLY where to start.
Is the course live or go at your own pace?
Each week a new video will be released for you to watch whenever you have the time! There will be digital downloads, live videos, and discussions in our private Facebook group. Live videos will be available for you to view at any point throughout the course.
Can I refer back to the videos after the course?
YEP! The course will be available to you forever.
My IEP team is helpful and collaborative, I don't want to change the VIBE.
Me either! This course is specifically designed to foster positive and collaborative relationships at school.
I'm a special education professional, is this course for me?
Yep. This course is written with parents in mind, however, in order for you to be the BEST team member, you need to see things from the parent's perspective. This course is for you if you sit in IEP meetings or support special education parents outside of school and you are ready to level up your parent support. We need YOU!